Torpor (2020–)
Laure Boer
Sat. 26
Sun. 27
November 2022
Morphine Raum
Köpenicker Str. 147
Berlin
Doors: 20.00
Concert: 20.30
Torpor
A composition on the Covid-19-Pandemic
for 3–13 Performers (2020–)
TORPOR is a graphic score based on the statistics of Covid-19's casualties that explores the ways in which abstract numbers and personal experiences diverge.
How can we confront the objectivity of data through musical improvisation? Six musicians from diverse artistic and cultural backgrounds perform the latest instalment of Laure Boer's ongoing composition TORPOR. A projected graphic score based on statistical data of Covid 19 victims invites players to explore the discrepancy between abstract numbers and personal experience. TORPOR is part of Dayang Yraola's international project "Composite by the Numbers."
Cedrik Fermont
Electroacoustics and Electronics
Tusa Montes
Kulintang
Tintin Patrone
Trombone and Electronics
Pina Bettina Rücker
Crystal Silica Bowls
Evelyn Saylor
Voice and Electronics
Dayang Yraola
Bamboo Instruments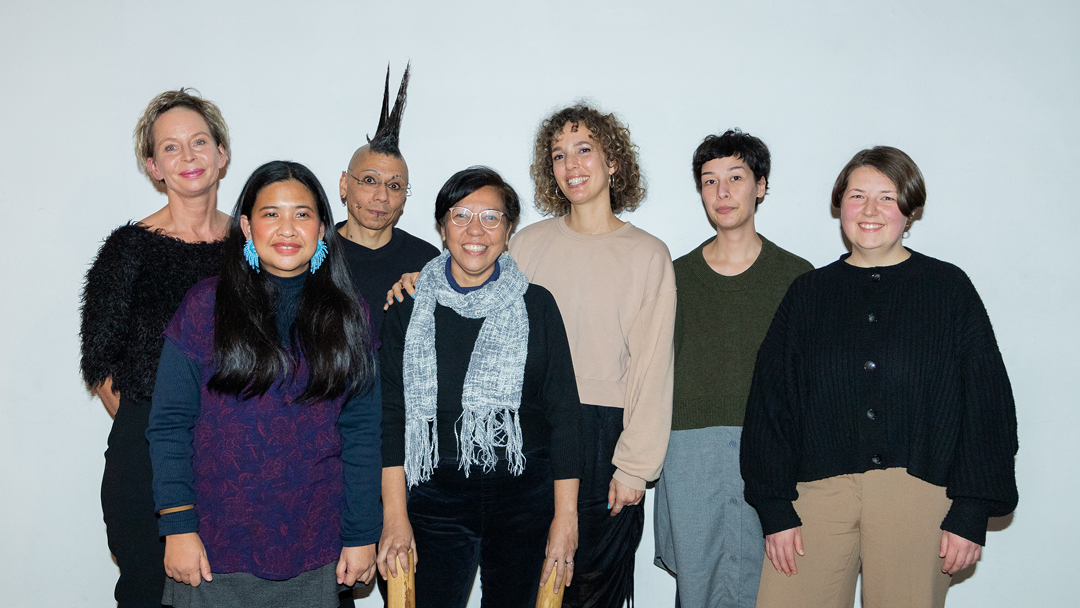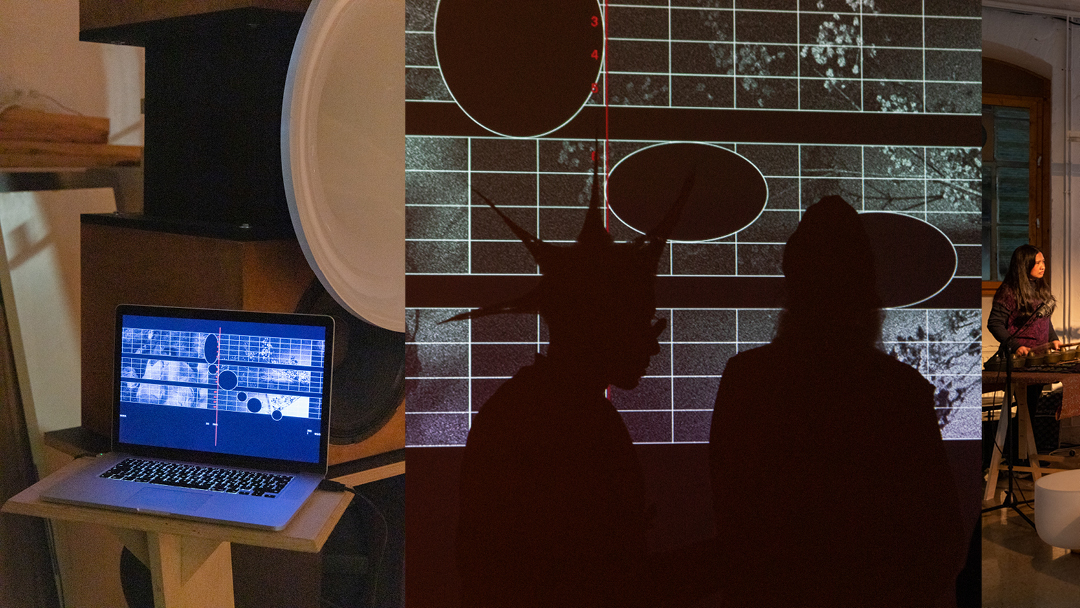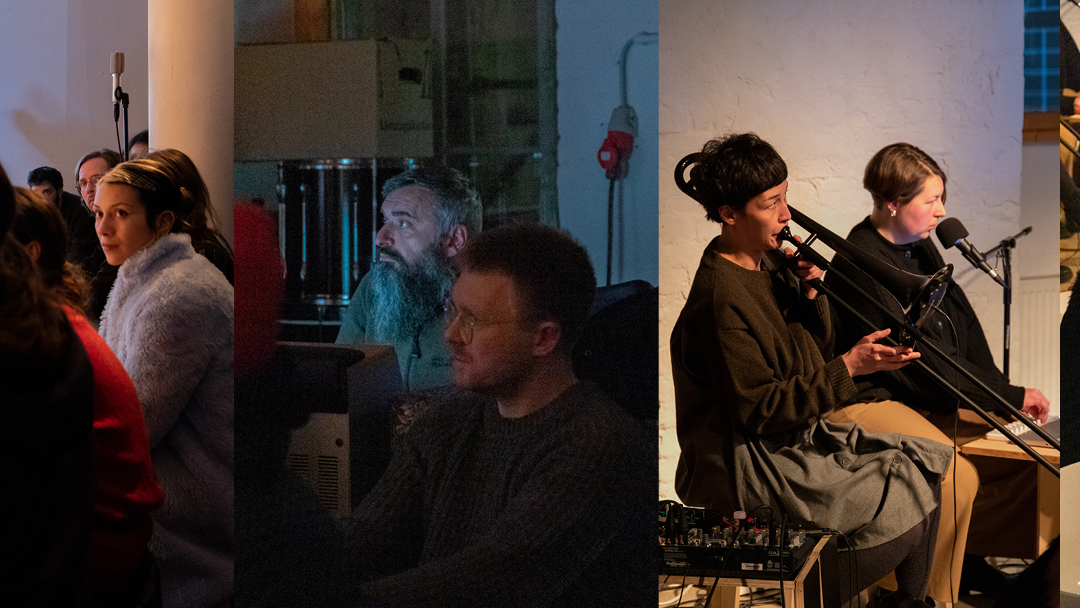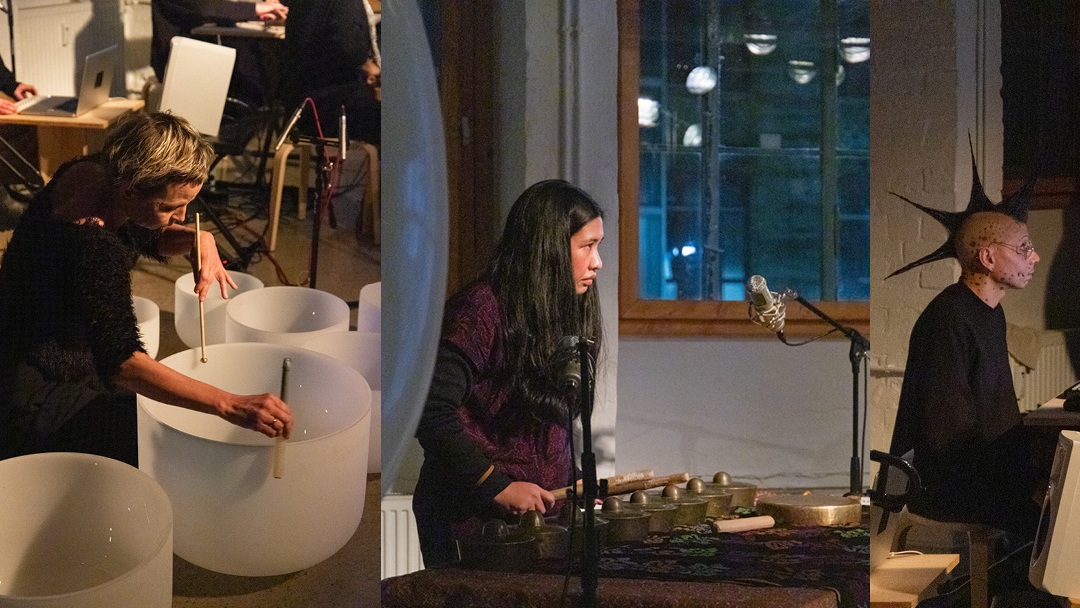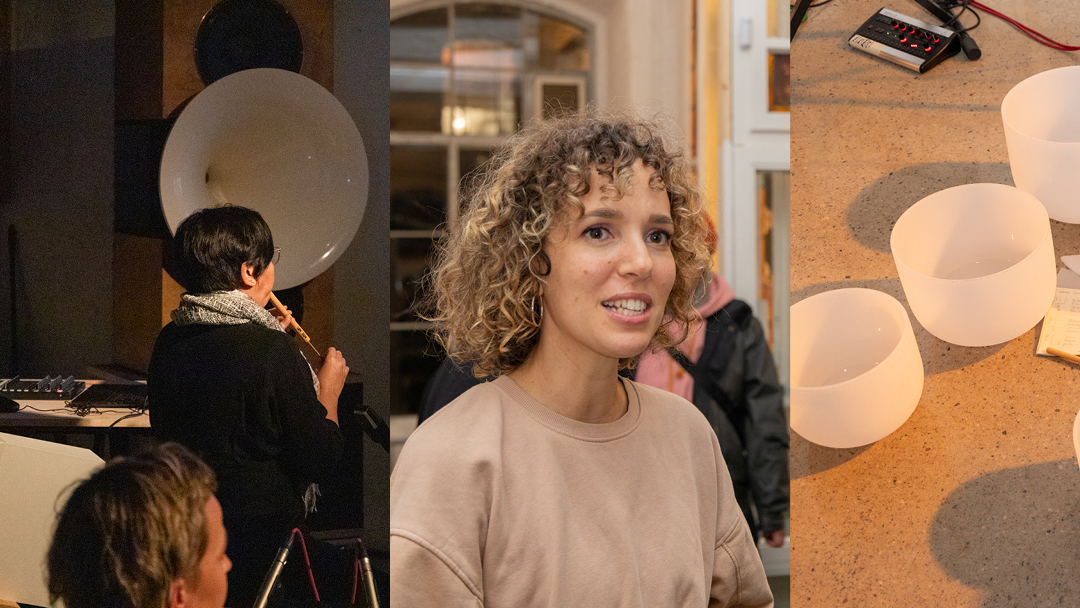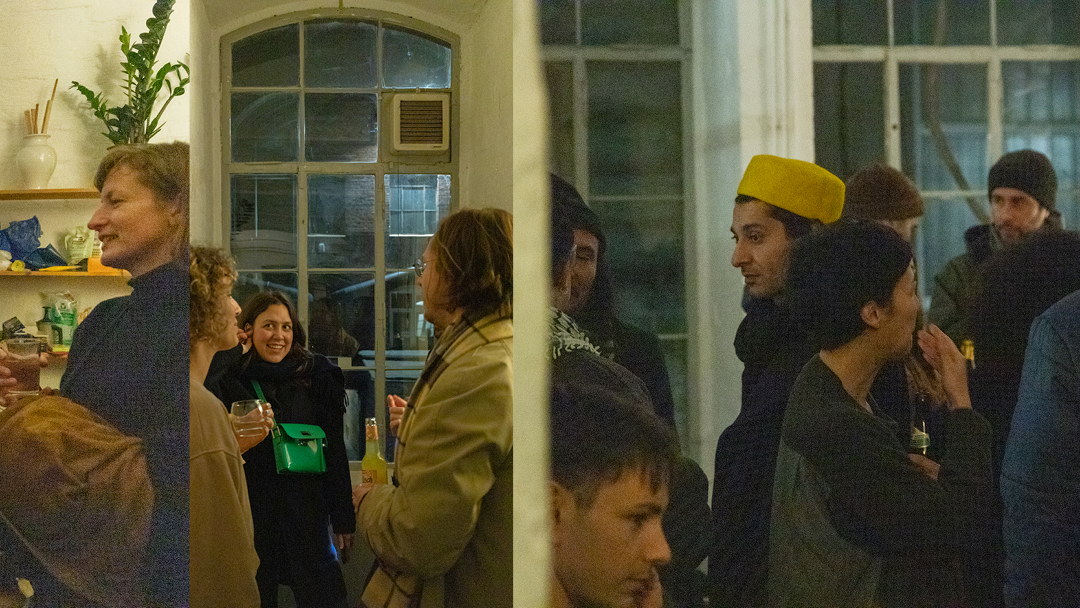 Cedrik Fermont
Cedrik Fermont (aka C-drík, Kirdec, Cdrk) is a Berlin-based Belgian-Congolese composer, musician, mastering engineer, author, radio host, concert organiser, independent researcher and label manager (at Syrphe) who operates in the field of noise, electronic and experimental music since 1989. His compositions and installations vary from sound art and electroacoustic to noise, to industrial to more conventional "dance" music such as electronica or acid and so on; solo and in collaborative projects (as Axiome, Tasjiil Moujahed, Ambre, with MarieTakahashi, Luong Hue Trinh, and many more). He has toured extensively in Eurasia, Africa and North America, and his main research focuses on electronic, electroacoustic, experimental and noise music from Asia and Africa. He composed music for sound installations, theatre and choreographies, including collaborations with Robyn Orlin, Guangdong Modern Dance Company (GMDC) and DaoAnh Khanh. In 2017 he released together with Dimitri della Faille the book Not Your World Music about noise music in South-East Asia, winner of the 2017 "Golden Nica" Prix Ars Electronica in the "Digital Musics & Sound Art" category. In 2005, his soundtrack for the experimental film Atalodz directed by Gisèle pape won the best prize at Côté Court festival, Paris/Montreuil, France.
Tusa Montes
Tusa Montes is a percussionist, ethnomusicologist, and educator who specializes in the musics of the Philippines, Asia, West Africa and Latin America. She graduated in 2012 with a MM (Master of Music) Musicology degree at the University of the Philippines College of Music. She taught at the University of Santo Tomas Conservatory of Music for 10 years and is currently a Senior Lecturer at the University of the Philippines College of Music. She has performed and recorded in various projects, events and festivals in the Philippines and abroad, with notable local and international musicians such as royal hartigan, Edsel Gomez, Dana Leong, Addictive TV, Joe Bataan, Bob Aves, Grace Nono, Johnny Alegre, and Bo Razon.
Tintin Patrone
Tintin Patrone is a German-Filipino composer and sound-artist based in Hamburg, Germany. Her minimal sound work and long duration performances are essentially shaped by her studies on the emotional impact of music mainly concerned with the principled relationship between form and function in evolved animal signals. The songs and improvisational pieces rely on the perceptual effects of controlled tones to re- calibrate the listener's relationship to natural sound. Her sound focus on tuning, intonation and harmonic modulation and gradually moves through a series of long, sustained tones played by trombone and various modulation devices. Her art and sound pieces were presented internationally. She recently toured Japan and Taiwan and was working on collaborative projects in Mexico and the Philippines. Previous releases can be found on visible dinner, Pudel Produkte, Stoffe or Waschzwang. This year she will perform at intonal festival in Malmö and release a new tape on Otomatik Muziek.
Pina Bettina Rücker
As a sound artist, Pina Rücker has been exploring the musical possibilities of quartz glass bowls for over ten years. She has developed a new music instrument out of the fascinating context of industrial high technology and analog sine tone, and has been instrumental in its acceptance and use in the musical world. No analog instrument has the ability to fill the space with bell-like sound surfaces in such a physically immersive and acoustically powerful way. Pina's performances take place in churches, concert halls, galleries, clubs, she has played at festivals for classical music (mdr-musiksommer, moviementos) and experimental music (sinwald, sinusTon, ZixP, StelzenFestspiele near Reuth), at the Jazztage Leipzig, world music (Lauschrausch, Ancient Trance), techno (KONG, Garbicz) and also the Chaos-Computer-Club-Congress as well as world premieres (T. Friebel, TC Heyde).
Evelyn Saylor
Evelyn Saylor is a New York-based composer living in Berlin. She composes electro-acoustic music for concert, theater, contemporary dance and film. She is also active as a singer, performer, pianist, synthesizer player and director. Saylor finds unusual sounds in unexpected places, and and explores their materiality and sonic properties through close-up and electronic processing. Found and designed sound sources, synthesis, processing, field recordings and the human voice play a major role in her music. large role. She has received composition commissions from the Akademie der Künste Berlin, the Heroines of Sound Festival, the Bauhaus Dessau Foundation, the Stegreif.orchester, and others. She has composed music for the theater ensemble The Agency and for choreographer Julian Weber and Johanna Ackva, and regularly collaborates with choreographer Ruben Reniers and artists Dear Reader, Caterina Barbieri, and Holly Herndon. Her works have been performed at Tischlerei at the Deutsche Oper, Akademie der Künste, HAU2, Uferstudios, Dock 11, and other venues in Berlin, as well as in New York, in California, and in Europe. Saylor received her BA in composition from Pomona College in California and her MA from the Berlin University of the Arts, where she now teaches.
Dayang Yraola
Dayang Yraola is a curator based in Manila. She is the founder and lead curator of art project series Project Glocal (2011-2015) and Composite Noises (2015-2023). Dr. Yraola is an Associate Professor of the Department of Theory and Curator of Galleries and Art Spaces of the College of Fine Arts, University of the Philippines. She also teaches at the Department of Musicology at the College of Music in the same university. Outside her university assignment she serves as Curatorial Consultant for Museo Pambata (Philippines' Children Museum), Advisory Board of Ars Electronica (Austria), and Research Fellow at the Lingnan University Centre for Cultural Research and Development (Hong Kong).
Laure Boer
Laure Boer is a multi-instrumentalist based in Berlin. Her music is inspired by noise and traditional folk music. Her performances are hypnotic improvisations around traditional instruments, odd percussions and sometimes a voice, singing or reciting in her native French; a vibrant universe that is both vulnerable and brutal. In last fall 2021, she did a three-month artist residency at the Sound Art Lab in Denmark, an institution in the former Bang&Olufsen factories dedicated entirely to sound art. In 2020, Laure Boer won Acud's one-month Amplify Berlin mentorship program and worked with her mentor Rabih Beaini, founder of Morphine Records. In 2019, she was selected to undertake a two-month artist residency in Manila, Philippines. The organizers of the artist residency and associated festival in Manila are the Goethe-Institut, CTM Festival, Nusasonic and Musicboard Berlin. Her Music is released on the labels Kashual Plastik, Chinabot and Otomatik Muziek and was featured on The Wire magazine compilation "Below the Radar".
Contact: bonjour@laureboer.com
Gefördert vom Musikfonds e.V. mit Projektmitteln der Beauftragten der Bundesregierung für Kultur und Medien